The Take Notice team has over 30 years combined internet and design experience. Established in 1998, the current Take Notice Team has been servicing clients in the Greater Cincinnati/Northern Kentucky area and across the U.S. since August 2004.

Patty Bigner

Project Manager / Scrum Master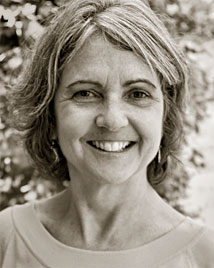 Along with managing Take Notice, Patty also serves in the pivotal role of project manager for a number of its clients.
Her 15+ years of experience as an interactive professional include working as an e-marketing specialist for a Cincinnati advertising agency, creating online lead generation and ZIP code location database tools, and managing and optimizing websites for search engine placement.
Patty's recent focus has been on the Americans with Disabilities Act (ADA) 508 Standards for Accessible Design and their application to website development, functionality, structure, and design. She has attended several accessibility workshops and training sessions presented by Web Aim and the PDF Association. She is well-versed in usability best practices and has attended several user interface (UI) and user experience (UX) workshops.

Patty has worked with a diverse list of clients that include Cincinnati Public Schools, Northern Kentucky University, National College Access Network, Louisville Ladder, Greater Cincinnati/Northern Kentucky Airport, GoldRiver Orchards, and Fidelity Investments.
She volunteers at the Cincinnati Zoo's Bowyer Wetland, and the Ed Colina Foundation. She is the manager/developer of the Gardens with Wings website (a passion of hers) and past board member of Nature Pals.
Disciplines:
Website Accessibility
Accessible PDF Remediation
UX/UI Application
WordPress & Drupal
Online Marketing
Fred Miller
Creative Director
Fred's background spans more than 24 years in advertising and marketing working with a diverse clientele that includes Fortune 500 companies.
He has held the position of associate creative director in both print and online environments for previous agencies and brings those dual design capabilities to his current clients. As managing partner for Take Notice, his responsibilities include daily operations, sales, and marketing initiatives.
Throughout his online career, Fred has combined his graphic design expertise with usability best practices based on research of the world-renown Nielsen/Norman Group and others. He applies these usability principles along with the Americans with Disabilities Act (ADA) 508 Standards for Accessible Design to every website interface (UI) he designs resulting in well thought-out, customer-centric user experiences (UX).
He holds a Bachelor of Science degree in graphic design from the University of Cincinnati's College of Design, Art, Architecture, and Planning, is a previous member of the Northern Kentucky Chamber of Commerce Marketing Committee, and is currently a board member of the
Ed Colina Foundation.
Fred has attended numerous usability, UI, and UX workshops, is a previous member of the Usability Professionals' Association, and continues to review current usability research studies.
Disciplines:
UX/UI Design
ADA 508 Compliance
Information Architecture (IA)
Branding
Marketing
Our Team
Each project is allocated team members based on your needs. Team members may include:
Project Manager
Web Designer
Web Developer
Programmer
Copywriter
Logo / Brand Identity Designer
Sales and Marketing Consultants
Project Manager