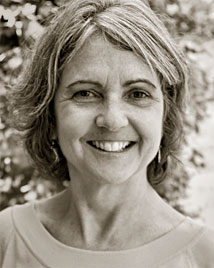 Patty is passionate about helping improve your website's visibility and generating more leads and sales for your business. She has a deep understanding of building optimized websites from the ground up.
She leverages her 15+ years of experience in website planning, usability, project management, and content optimization to help your business meet your goals.
Her experience as an interactive professional includes working with a diverse list of clients, including Cincinnati Public Schools, Northern Kentucky University, National College Access Network, Louisville Ladder, Greater Cincinnati/Northern Kentucky Airport, GoldRiver Orchards, and Fidelity Investments.
She has volunteered at the Cincinnati Zoo's Bowyer Wetland, and the Ed Colina Foundation. She is the manager/developer of the Gardens with Wings website (a passion of hers) and a past board member of Nature Pals.
Patty loves being outdoors and active. Her favorite sports are rock climbing, water skiing, hiking, bike riding, and pickleball.
Contact Patty today to learn how we can work together to improve your website's SEO.