The Key to Driving More Traffic to Your Website
Search Engine Optimization (SEO) targets organic, unpaid traffic that does not require a paid ad campaign to reach your website.
SEO tactics can improve the visibility of your website by helping it rank higher in organic searches. A higher search ranking drives more traffic to your site, which can result in increased leads and sales.
A Collaborative Approach
You and your marketing team are the experts of your business so my approach is to partner with your marketing team to provide the tools and training they need to integrate an SEO strategy that's right for you.
Patty Bigner, Your SEO Partner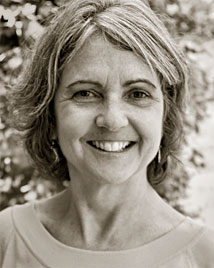 Patty is passionate about helping improve your website's visibility and generating more leads and sales for your business. She has a deep understanding of building optimized websites from the ground up.

She leverages her 15+ years' of experience in website planning, usability, project management, and content optimization to help your business meet your goals.
Every business deserves to be found online, and I am committed to helping businesses reach their target audience and achieve their objectives.
3 Steps to a Successful Partnership
The following three steps are how we'll work together to help establish a baseline of your website's effectiveness and to jump-start your SEO plan.
Identify Your Website's Goals and Objectives – We'll begin with your input on your business goals and marketing plan and how your website supports them.
Create and Review Google Analytics Reports – These reports identify how traffic is reaching your site, which search terms are being used to find your site, which pages are most visited, and more.
Create and Review Website Health Reports – These reports identify website errors and warnings including broken links, missing or duplicate content, non-linking/orphan pages, and more.
Services
Once we have established a baseline of how to measure your website's effectiveness, one or more of the following services can be included:
Enhance Your Local Listing – Identify opportunities for leveraging Google Business profile, including the addition of reviews.
Establish Website Update Guidelines – Based on your website health report, I will work with your team on ways to make improvements.
Research and Provide Relevant Keywords – Provide a list of relevant keywords specifically targeted to your business.
Enhance Website Content – Working with your team, I'll provide the input and training necessary to incorporate relevant keywords into your website's content
Strengthen Internal Links – Provide input on improving pages linking to one another.
Create and Review Google Analytics Reports – Set up and provide Google Analytics 4 (GA4) and Site Health reports.
SEO is a great way to improve your website's visibility, reach more potential customers, achieve your business goals, and grow your business.