Grow Your Business Online with a Comprehensive Marketing Strategy
Whether you're a small or medium-sized business looking to improve your online visibility and attract more customers, understanding search engine optimization (SEO) is essential. SEO is a way for you to boost your online visibility and customer base.
Three types of SEO services are offered to support you in achieving your goals:
Local SEO - Helps your business get found by customers searching for your services or products nearby. Optimizing your website helps increase your online presence for local search engines.
On-page SEO - Helps your business improve your website's search results ranking to attract more organic traffic. This is done by optimizing your website content, structure, and technical performance.
Technical SEO - Helps your business identify and fix technical issues that are preventing your website from ranking well in search results. This includes broken links, page speed, mobile-friendliness, structured data, and more.
Unleash Your Business Potential with Tailored SEO Strategies
After establishing a comprehensive understanding of your website's performance, we can implement a combination of the following services to elevate your online presence and achieve your business objectives:
Enhance Your Local Listing – Identify opportunities for leveraging Google Business Profile (GBP), Yelp, Directories.
Research and Provide Relevant Keywords – Provide a list of relevant keywords specifically targeted to your business.
Enhance Website Content – Working with your team, I'll provide the input to help incorporate relevant keywords into your website's content or content can be provided.
Strengthen Internal Links – Provide input on improving pages linking to one another.
SEO Performance Monitoring and Reporting - Continuously monitor your website's SEO performance, providing you with data-driven insights to track progress and make informed decisions.
SEO is a great way to improve your website's visibility, reach more potential customers, achieve your business goals, and grow your business.
Contact Patty Today for Your SEO Projects!
Elevate Your Online Presence with SEO Expertise
In the competitive digital landscape, your website's visibility is crucial to your success. However, achieving visibility and attracting organic traffic can take time and effort. This is where an SEO consultant steps in, providing the expertise and strategies to elevate your website's ranking and boost its visibility.
Contact Patty today to discover how to elevate your website's ranking, boost organic traffic, and establish a stronger online presence for your business.
Together, we can transform your website into a powerful tool for success.
Patty Bigner, Your SEO Partner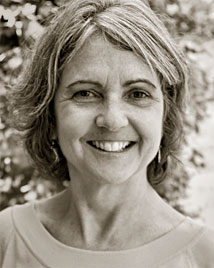 I have a deep understanding of building optimized websites from the ground up and believe every business deserves to be found online. That's why I am committed to helping your business reach your target audience and achieve your online marketing goals.