The Key to Driving More Traffic to Your Website
Search Engine Optimization (SEO) targets organic, unpaid traffic that does not require a paid ad campaign to reach your website.
SEO tactics can improve the visibility of your website by helping it rank higher in organic searches. A higher search ranking drives more traffic to your site, which can result in increased leads and sales.
A Collaborative Approach
You and your marketing team are the experts of your business so my approach is to partner with your marketing team to provide the tools and training they need to integrate an SEO strategy that's right for you.
Patty Bigner, Your SEO Partner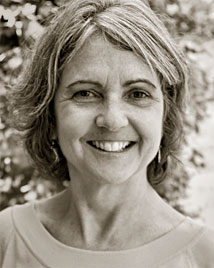 In addition to her 15+ years of experience as owner and interactive professional at Take Notice, Patty has also worked as an e-marketing specialist for a Cincinnati advertising agency, creating online lead generation and ZIP code location database tools, and managing and optimizing websites for search engine placement.
She has worked with a diverse list of clients that include Cincinnati Public Schools, Northern Kentucky University, National College Access Network, Louisville Ladder, Greater Cincinnati/Northern Kentucky Airport, GoldRiver Orchards, and Fidelity Investments.
Three Steps to a Successful Partnership
The following three steps are how we'll work together to help establish a baseline of your website's effectiveness and to jump-start your SEO plan.
Identify Your Website's Goals and Objectives – We'll begin with your input on your business goals and marketing plan and how your website supports them.
Review Google Analytics Report – This report identifies how traffic is reaching your site, which search terms are being used to find your site, which pages are most visited, and more.
Review Website Overall Health Report – This report identifies website errors and warnings including broken links, missing or duplicate content, non-linking/orphan pages, and more.
Services
Once we have established a baseline of your website's effectiveness, one or more of the following services can be included:
Enhance Your Local Listing – Identify opportunities for leveraging Google Business profile, including the addition of reviews.
Website Update Guidelines – Based on your website health report, I will work with your team on ways to make improvements.
Research and Provide Relevant Keywords – Provide a list of relevant keywords specifically targeted to your business.
Enhance Website Content – Working with your team, I'll provide the input and training necessary to incorporate relevant keywords into your website's content
Internal Links – Provide input on improving pages linking to one another.
Reports – Set up and provide Google Analytics 4 (GA4) and Site Health reports SEO is a great way to improve your website's visibility, reach more potential customers, achieve your business goals, and grow your business. Contact me today to learn more about how we can work together to improve your website's SEO.